American Formal Suspension
JS13.2/AQ6 two shaft 10 piece (90 * 13 * 10) leaf spring suspension series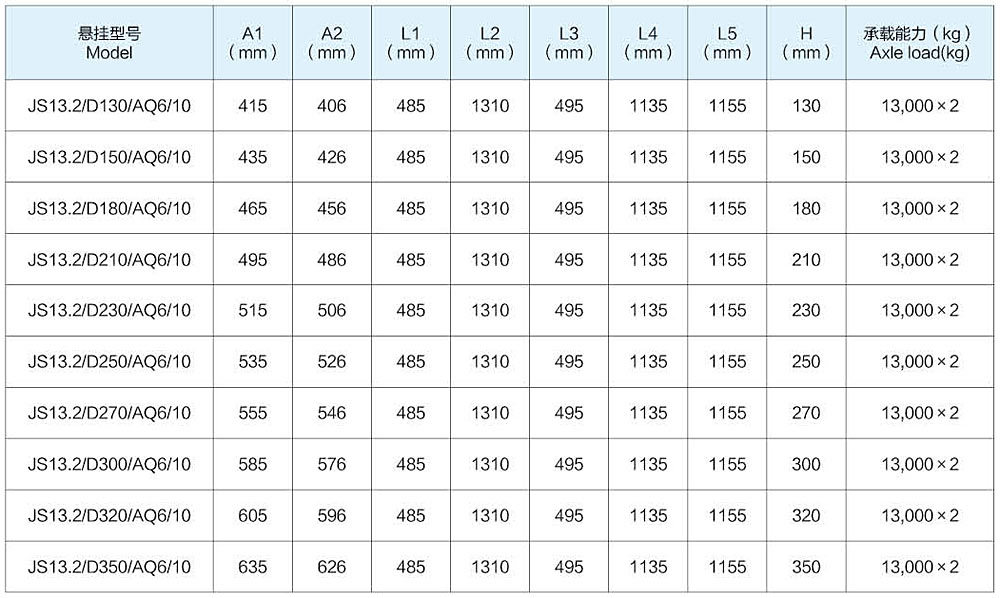 JS13.3/AQ6 three shaft 10 piece (90 * 13 * 10) leaf spring suspension series


JS13.3/AR5 three shaft 10 piece (90 * 13 * 10) leaf spring suspension series


JS13.2/AR5 two shaft 10 piece (90 * 13 * 10) leaf spring suspension series


JS20.2/AQ6 two shaft 10 piece (120 * 16 * 10) leaf spring heavy suspension series



Note:
1. "A" is the dimension at no load
2. Dimension "A"=A-30 "at rated load (for reference only)
3. The number of leaf springs can be selected
4. The company reserves the right to improve the product at any time according to the specific situation, and the specific size shall be subject to the actual situation!
MESSAGE CONSULTING
Our staff will contact you within 24 hours (working days). If you need any other services, please call our service hotline:
86-
400-0537-996